3D Neck Coupling Design Update
---
v8.x (Production 2016 - Current):
Same as v7 but with a 2.25" heel width. Progressive Asymmetric Neck Profiles got a tad skinnier. Also, part of the v8 revision, the necks match with a new ergonomic body heelblock for all models. Makes for a better access as the block is tighter with a contoured/beveled edge.
v7.x (Production November 2014):
Well, it seemed nobody likes necks as thick as what v6 could handle so we reduced the size of the heel block back to v5 dimensions. We left the v6 enhancements like deeper headstock break angle and tighter shelf along the edge of the body.
v6.x (Production February 2014):
Design Enhancement:
Deeper neck pocket and updated surface profile. Deeper in the center, very slightly shallower on sides.
Allows use of thicker profiled necks (ala boat necks)
Thicker stock is used on the necks, so the headstock surface is lowered allowing more break angle across the nut (ala Eric Johnson Strat®) virtually eliminating string trees
The heelblock shelf is tighter to the neck profile as well as the body contour (less protrusion from body) resulting in a tighter look
v5.x (late 2012 to February 2014):
Same is v3.x with updated dimensions. 2.225" at heel and 1.650" at nut.
v4.x (No Production - experimental only):
Trying out some new ideas and mounting techniques. Mostly insert related. Wood Screws, different bolt and anchor systems, etc.
v3.x (2012 Production):
v3 was our first real production run. Standardized the pocket shape on all models (S, T, XKE, etc). Improved the connection method with custom T inserts. (At this time we also started dialing in the Progressive Asymmetric neck profiles and are very similar to the latest profiles we offer.)
v2.x (Very low production):
Our first experiment into 3D neck coupling. Very good results. Very few of these on the street as well. Different bolt types were used on each subversion. About 10 of these are in existence.
v1.x (Very low production):
Our first 2 bolt method of neck coupling. Featured a flat pocket. There are around 7 guitars out there with this construction. Started with our Rock-Rite model and moved into the standard classics.
Excerpts from the Austin Amp Show
---
300Guitars.com Review
---
Permalink
:
"Sharing a suite with Darin (
Tonic Amps
) was Glenn Sweetwood who is a guitar builder. It was nice to have a couple guitar builders sprinkled among the solder jockeys at the show. Glenn's guitars are really good. They are all hand made by Glenn himself. The only thing he does not do is the finish work and it's not your normal type of finish. A unique element to Glenn's guitars is that they are finished in Simtec not nitro or even poly (technically it's a polyesther). I have to admit I have never heard of Simtec before but Glenn let me compare it to a 6 month old nitro finish and the Simtec felt (gulp) better there I said it! It was as smooth as glass, super clear and not a bit sticky. I was kind of astonished. Glenn told me that the Simtec is a lot like nitro because each coat melts into the previous one like nitro but cures immediately.
The Sweetwood line has an ultra high build quality using hand selected lumber by Glenn himself. Each of his guitars hangs perfectly balanced on a strap and weighs in at about 7lb average..maybe a little less! I loved the feel of the necks which were not weeny and not overly substantial like a Nocaster. They had a just right feel to them. The Comet and Rockrite I played paired up perfectly with each of Darin's Tonic amp models.
I thought to myself as I left Darin and Glenn's suite so this is how it's going to be down here in Texas huh? A veritable tone party in each suite!! I was so up for this I was scaring my self a little bit, just a little!"
Wah Mods for Crybaby and Vox types
---
Here are the
instructions
for wiring your CryBaby to true-bypass and other tone enhancements. Also removed is the buffer so you get tone purity!
Ibanez Tube King True Bypass
---
True Bypass Mod for Ibanez Tube King (TK-999)

The original Ibanez Tube King is an ideal pedal for doing a true-bypass mod. All the parts already come with the pedal and there are no PCB changes. Let's call it a 15 minute operation.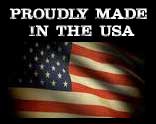 © 2017 Sweetwood Guitar Co. All content copyright Sweetwood Guitar Co.
Hosting by
WebSight Design