Bring Your Guitar Up To Speed!

The Finest Aftermarket Necks in the Biz

For the following brands:
Fender Stratocaster®
Fender Telecaster®
Fender Jaguar® 24" scale
Fender Jazzmaster® 25.5" scale
Charvel®
Jackson®
Tom Anderson Guitar Works®
Suhr® 22 & 24 Fret models
Line 6 Variax®
James Tyler Variax®
G&L® - All models
Warmoth
Ibanez RG Series (new and old)
Ibanez Satriani and S Series (540S, etc)
Parker Fly
...and others


Progressive Asymmetric Neck Design

---

The next level of neck design allowing you to play longer with less fatigue, greater accuracy and stripping away the barriers of creativity. The shape evolves across the neck - rounder by the nut, and "progressively" more asymmetric towards the heel (shaped like a bass clef)...like the black and red in the picture.



Asym Standard Profile

This is a medium-thin neck. It has the illusion of feeling skinnier due to the asymmetry, but it is a medium thickness and just a hair skinnier than an American Standard for reference.


Asym Classic Profile

This is our take on the 50's neck, but less cumbersome and "not in the way." As with the Asym Standard, it feels skinnier than it is and is a big boy neck that little hands can feel right at home on.


Asym Boat Profile

This is basically a straight taper "nocaster" neck with a sprinkling of "Progressive Asymmetry."

---
Testimonial - Carl Harvey, Toots and the Maytals, Carl Harvey Instruments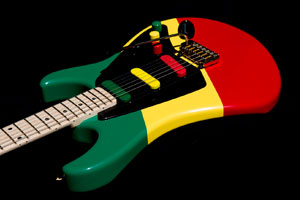 "I can't say in technical terms exactly what it is that makes Glenn's neck profiles so special, but this is what I know. I have owned and played hundreds of guitars over my 40 year career. The first time I played one of Glenn's guitars with the "asymmetrical standard" neck, it felt like a guitar that I had been playing for years. I loved it so much, that I asked Glenn to incorporate it into the design of the Rastacasta™ "Sweet Elite" built by Sweetwood Guitars for Carl Harvey instruments. Although subtle in appearance, the effect on the feel and playability of the instrument is profound! It needs to be experienced in order to be appreciated. Going forward this will be an integral feature on all my guitars. Kudos to Glenn Sweetwood!" -Carl Harvey
*Note:
Carl Harvey Instruments
is one of our CAD clients. We designed the Rastacasta line and produce the USA "Sweet Elite" model. We asked him to write a testimonial after choosing the Asym Std profile for his line (beating out: Ibanez J-Craft Satriani, Wizard, American Std, ESP profile, etc).
---
***PLEASE READ BEFORE MAKING INQUIRIES***
We are no longer making "replica" headstocks. Only Sweetwood headstocks are available.

You can get replacement necks in both tilt back or plank style (like a Fender)...with a

Sweetwood headstock only.

Choose one of the options below.
Option 1

---

Send us your guitar and we custom fit a neck to the exact pocket size of the body, do a full setup, level and crown all to your specs. Your guitar arrives back to you "Shred Ready."

This option is more expensive as we provide a pro level setup and dress, but it is by far our most successful program and yields the happiest customers.

Please note you will need to provide a guitar body and case for shipment. If you need to purchase a case, we have several options available.

Option 2

---

We build a neck and send it to you. This is our least expensive options. This does not include any fret dressing/leveling or finish. You will be responsible for all finish work and dress.

If you provide measurements, we will do our best to build the neck to the specific heel size. These need to be accurate to 2.xxx (3 decimal places) so you will need calipers to measure. If ordering a simple replacement, those dimensions are somewhat standardized - so you should be OK with a neck built to "Strat" specs.

Option 3

---

We build, finish and level/dress the frets for you and ship the neck blind. There is no nut service for this option. If you need the nut cut, you will need to choose option 1. While we do our best to ensure the neck is properly leveled and dressed, it is up to you to do the final setup and gauge the action appropriately, so there is potential for additional work on your end...that being said, this has happened 1 time ever.