Bring Your Guitar Up To Speed!
We offer the finest replacement necks for the following brands:
Fender Stratocaster®
Fender Telecaster®
Fender Jaguar® 24" scale
Fender Jazzmaster® 25.5" scale
Charvel®
Jackson®
Tom Anderson Guitar Works®
Suhr® 22 & 24 Fret models
Line 6 Variax®
James Tyler Variax®
G&L® - All models
Warmoth
Ibanez RG Series (new and old)
Ibanez Satriani and S Series (540S, etc)
...and others
Progressive Asymmetric Neck Design
---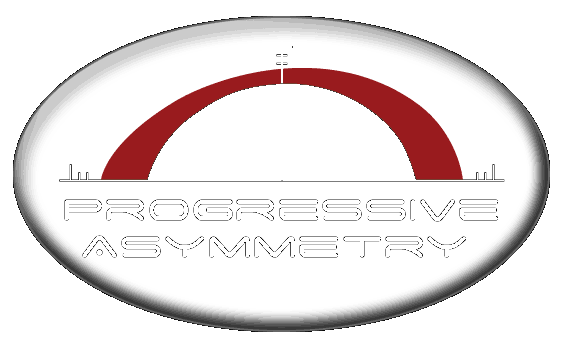 Our neck designs are what put us on the map. We feature Progressive Asymmetric necks on all our guitars. Countless hours and revisions to our computer models ensure you are getting the highest performing neck in the industry.
The designs work like this: The rear profile changes across the neck - rounder by the nut and "progressively" more asymmetric towards the heel (shaped like a bass clef). This results in greater accuracy and speed in your playing with less fatigue - lowering the barriers of creativity.
Asym Standard Profile
This is a medium-thin neck. It has the illusion of feeling skinnier due to the asymmetry, but it is a medium thickness and just a hair skinnier than an American Standard for reference. .810" @ nut .905" @ 12
Asym Classic Profile
This is our take on the 50's neck, but less cumbersome and "not in the way." As with the Asym Standard, it feels skinnier than it is and is a slight over medium neck that little hands can feel right at home on. .850" @ nut .945" @ 12
Asym Boat Profile
This is a man's neck. Order this if you need the meat! 1.05" with very little taper like an old T...but with an Asymmetric twist for less fatigue.
---
***PLEASE READ BEFORE MAKING INQUIRIES***
We are no longer making "replica" headstocks.

Only Sweetwood headstocks are available

(Wave and Oblique).
You can get replacement necks in both tilt back or plank style (like a Fender)...with a

Sweetwood headstock only

.
Choose one of the options below.
Option 1

---

Send us your guitar and we custom fit a neck to the exact pocket size of the body, do a full setup, level and crown all to your specs. Your guitar arrives back to you "Shred Ready."

This option is more expensive as we provide a pro level setup and dress, but it is by far our most successful program and yields the happiest customers.

Please note you will need to provide a guitar body and case for shipment. If you need to purchase a case, we have several options available.

Option 2

---

We build a neck and send it to you. This is our least expensive options. This does not include any fret dressing/leveling or finish. You will be responsible for all finish work and dress.

If you provide measurements, we will do our best to build the neck to the specific heel size. These need to be accurate to 2.xxx (3 decimal places) so you will need calipers to measure. If ordering a simple replacement, those dimensions are somewhat standardized - so you should be OK with a neck built to "Strat" specs.

Option 3

---

We build, finish and level/dress the frets for you and ship the neck blind. There is no nut service for this option. If you need the nut cut, you will need to choose option 1. While we do our best to ensure the neck is properly leveled and dressed, it is up to you to do the final setup and gauge the action appropriately, so there is potential for additional work on your end...that being said, this has happened 1 time ever.